Currently, in between his cruise ship and corporate event performances, Dana performs for many churches throughout the United States. An internationally-recognized juggler, Dana blends world-class juggling with non-stop, rib-splitting shenanigans. With almost 30 years of juggling experience and 7 gold medals in international competitions, he creates an amazing symphony of innovative comedy, skill, and charisma, all with a view to sharing his testimony of how he came to know Christ, and as clearly as possible sharing the good news of the gospel with others.
 Ministry Background
Having grown up in a Christian family in Baltimore, Maryland (but now living in Charlotte, NC), Dana became a believer at a very young age, but it was not until he was 16 and went to Towson University that he became serious about his walk with God. Since then, he has participated in short-term mission projects to Yugoslavia and the Middle East, earned a Bachelor's in Philosophy (cum laude), joined the staff of Campus Crusade for Christ for almost 8 years, shared the gospel with 1,000's of college students, performed for a year with Christian illusionist André Kole, and earned a Master's of Arts in Theological Studies (summa cum laude) from the International School of Theology in San Bernardino, CA.
But most exciting of all, God has blessed him with a wonderful wife, Donelle, and two beautiful children, Ethan and Michaela.
To book Dana's ministry show, please contact: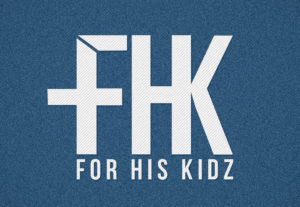 For His Kidz (ask for Sharon or Sue)
1-866-774-7469 (toll-free)
Fhk-info@forhiskidz.com
P.O. Box 292
Zelienople, PA 16063